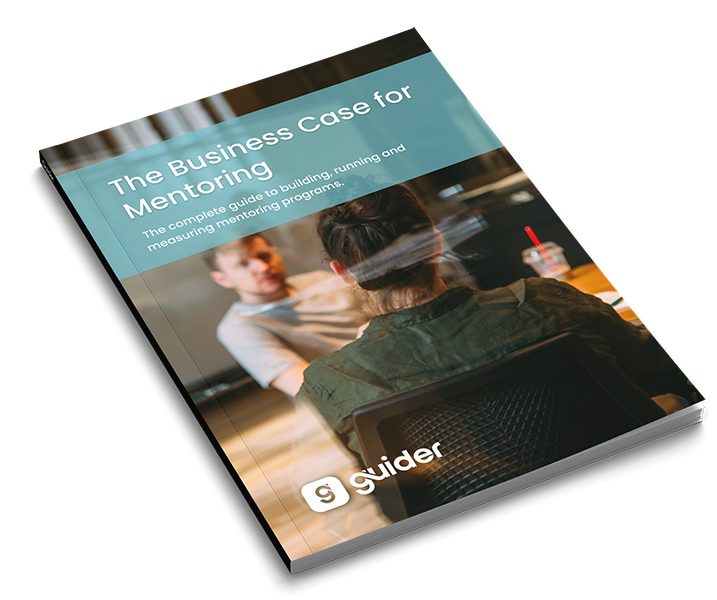 TOOLKIT
The Business Case
For Mentoring
It's time for mentoring to take off in your business
What's inside?
Most people know that mentoring is a good thing. It's a well proven practice for personal development, and increasing everything from retention to productivity, to diversity in leadership within organisations.
Yet even with that knowledge, the majority of companies do not have a successful, cohesive mentoring culture due to a number of internal challenges.
We know how hard it is to get internal investment for mentoring, particularly with specific tailored programmes.
This toolkit has been created to help you champion mentoring in your organisation, and create a business case for Guider to support you.