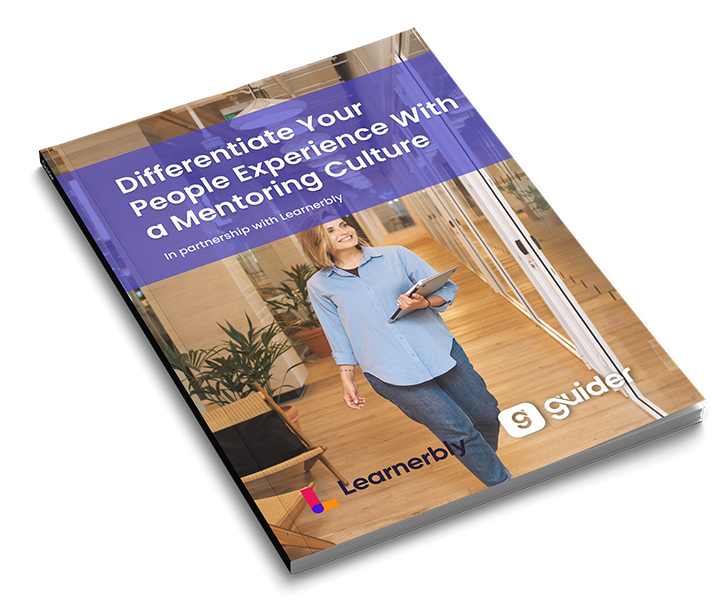 E-BOOK
Differentiate Your People Experience With a Learning and Mentoring Culture
What's inside?
A guide to bringing great talent in and upskilling the talent that you already have.
Traditional perks like flexi-time and free lunches are nice, but businesses need to give their people much more if they expect them to stay: the tools to develop as a person and build a great career.
We've written this e-book to look at two initiatives that help people create the career they want: learning and mentoring.
These initiatives enable your people to grow, develop skills and meet the changing needs of the workplace.
Guider and Learnerbly have collaborated on this guide to demonstrate how these practices can go hand in hand, covering personal development while growing valuable connections in your workplace.
Guider and Learnerbly have partnered on this E-Book meaning by downloading you consent to receiving relevant content from both organisations in the future.
You can unsubscribe from these communications at any time.