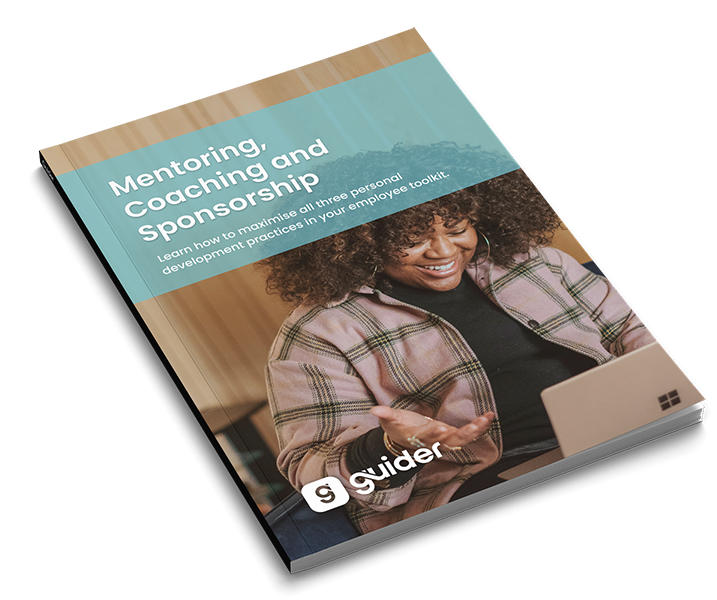 E-BOOK
Mentoring, Coaching and Sponsorship
The difference between the 3 personal growth practices and how they can be used together in an organisation.
What's inside?
Mentoring, Coaching and Sponsorship are commonly used across business, education and charity sectors to support individual personal development for a range of purposes and goals.
While there are differences, which this e-book will cover, they each exist for the same purpose: to help people grow.
These 3 practices frequently get grouped together and the meanings intertwined. It's important to understand how they differ, but critically how they can work together as Learning & Development methods within an organisation.
This resource was created to help you determine the best combination for your organisation and employees, and the Guider team are on hand to answer any questions you have about practical solutions.
Download now...