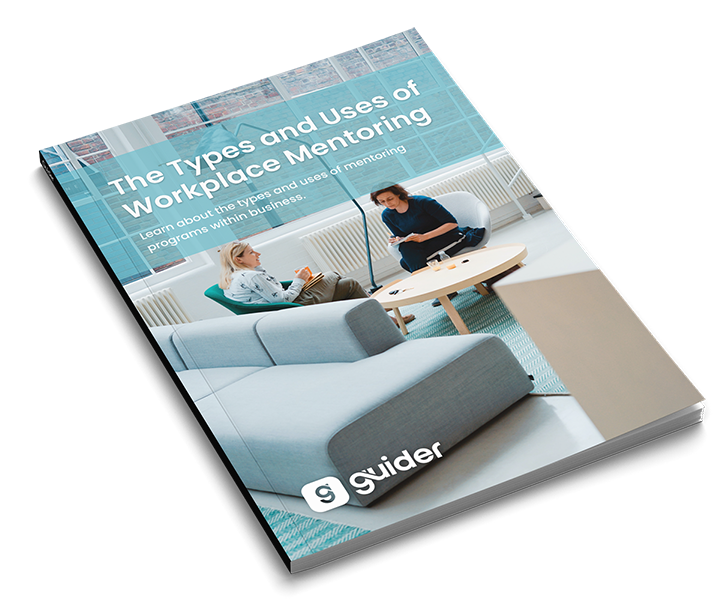 E-BOOK
Types and Uses of
Workplace Mentoring
What's inside?
Mentoring can look different in every business.
At Guider, we work with businesses who are using mentoring in diverse and exciting ways to support the unique needs of their workforce.
We want to share that expertise to help more organisations make the most out of mentoring and ensure the knowledge and skills of their employees are shared, developed, and harnessed to have a real impact.
What you'll learn in this e-book:
The different ways mentoring can be used in the workplace

The different types of mentoring

Strengths and challenges of each type

Which type best suits which use case

How to plan a specific type of program

How Guider customers are seeing success