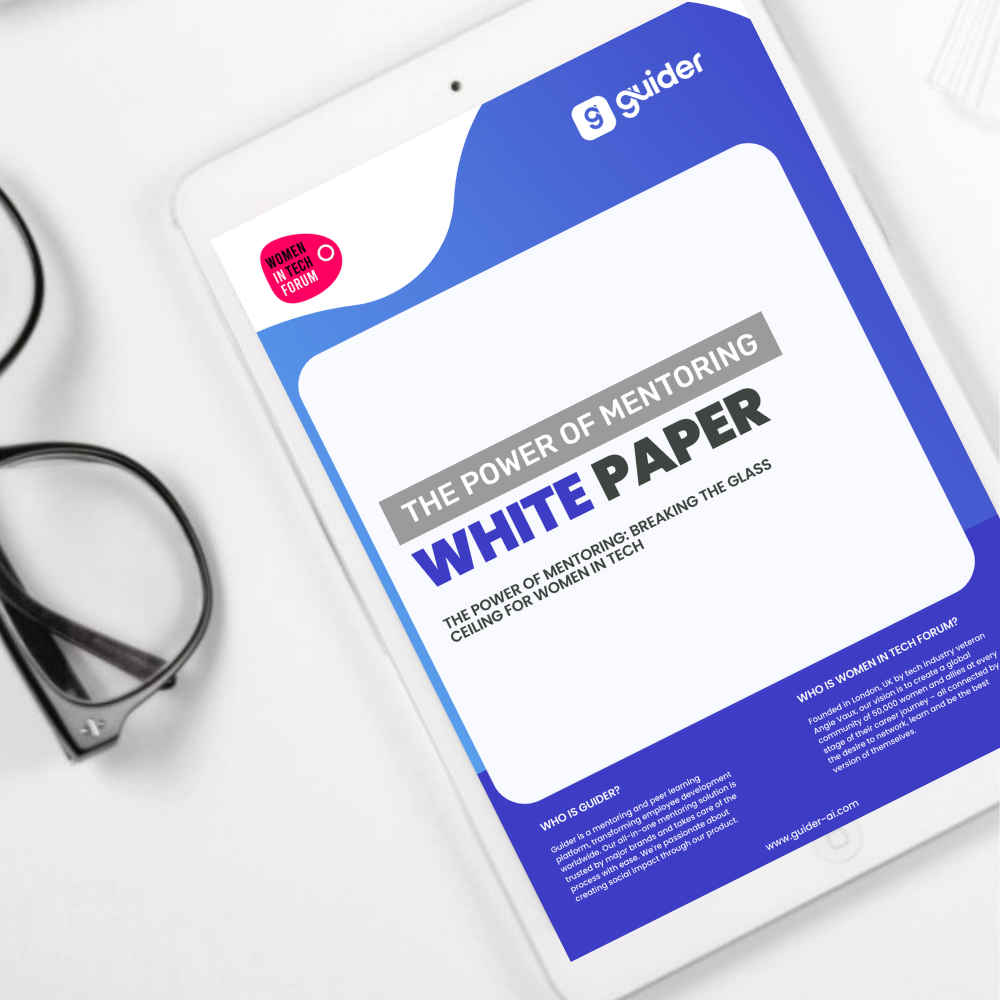 WHITE PAPER
The Power of Mentoring: Breaking the Glass Ceiling For Women
Executive summary excerpt:
Mentoring has long been seen as a mutually beneficial way to provide professional development, particularly for women that face systemic barriers to career progression. Guider, in partnership with Women In Tech forum, have undertaken original research into how mentoring is being used by women to break down systemic barriers in tech.
The result is a fascinating picture of an industry full of talented, competent women that clearly understand the role that mentoring can play in their careers. We see that there are a range of reasons to seek mentorship and that it is a highly recommended practice.
However, more needs to be done to use mentoring to effectively connect the dots, progressing women into senior leadership roles and tackling embedded systemic barriers to career success. As technology continues to shape our futures, it is vital that the industry reflects the people that use its products.
The key findings:
Over 65% accessed mentoring through a dedicated programme
86% would recommend mentoring to another woman in tech
89% found mentoring impactful
Download the White Paper today for more fascinating insights into the power of mentoring 👉